Linkages are a very important part of tour creation as they provide a connection between various scenes. We have taken care of the linkages very carefully. Suppose you want to create a linkage between two scenes "Scene1" and "Scene2".  Select Scene1 from the slider below and click on "Add/Delete Linkage" from the right slider. Once you click on Add/Delete Linkage a hand cursor should appear. Place your cursor on the screen where you want to appear your linkage. Popup similar to the below image should appear.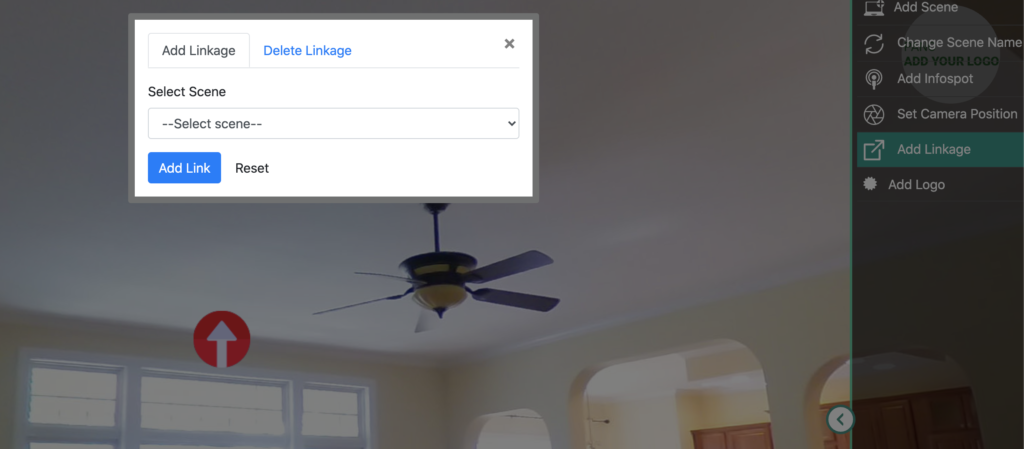 Please select the scene where you want the linkage to go. In this example, Scene2 is selected as the linkage.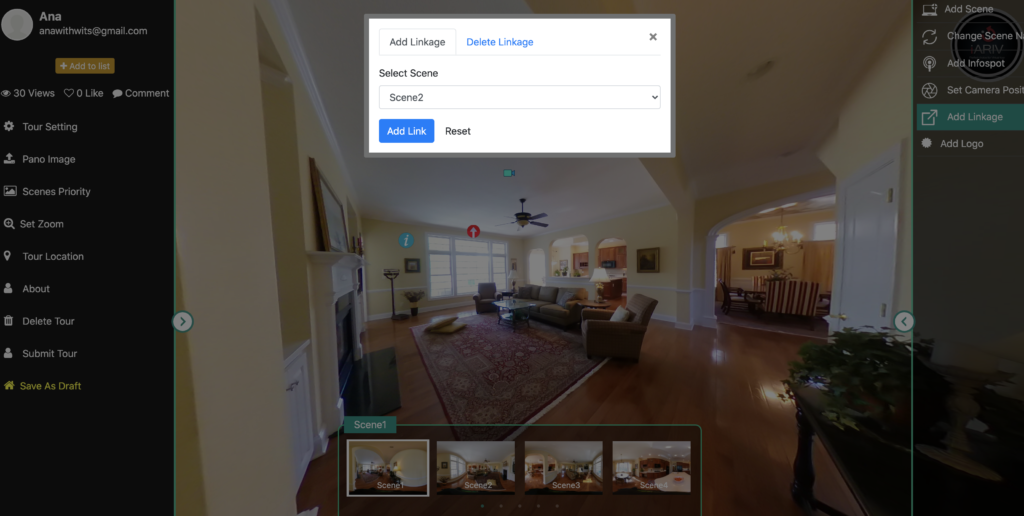 Upon Click of the "Add Link" blue button, Linkage should be created. If we click on the linkage it should redirect to Scene2.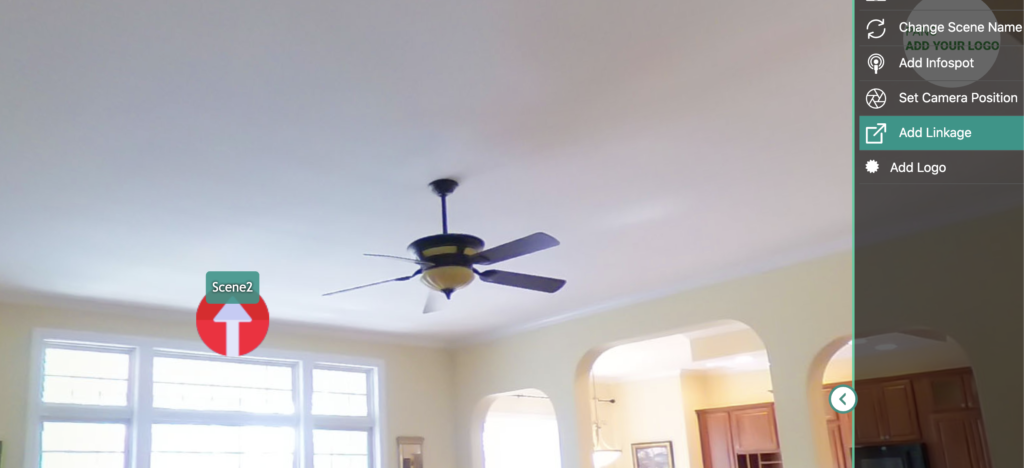 We can use the same process to create linkage from Scene2  to Scene1. Multiple linkages can be created in the same scene to different scenes.