Once multiple scenes are added they appear randomly in the slider of thumbnails like in the below image.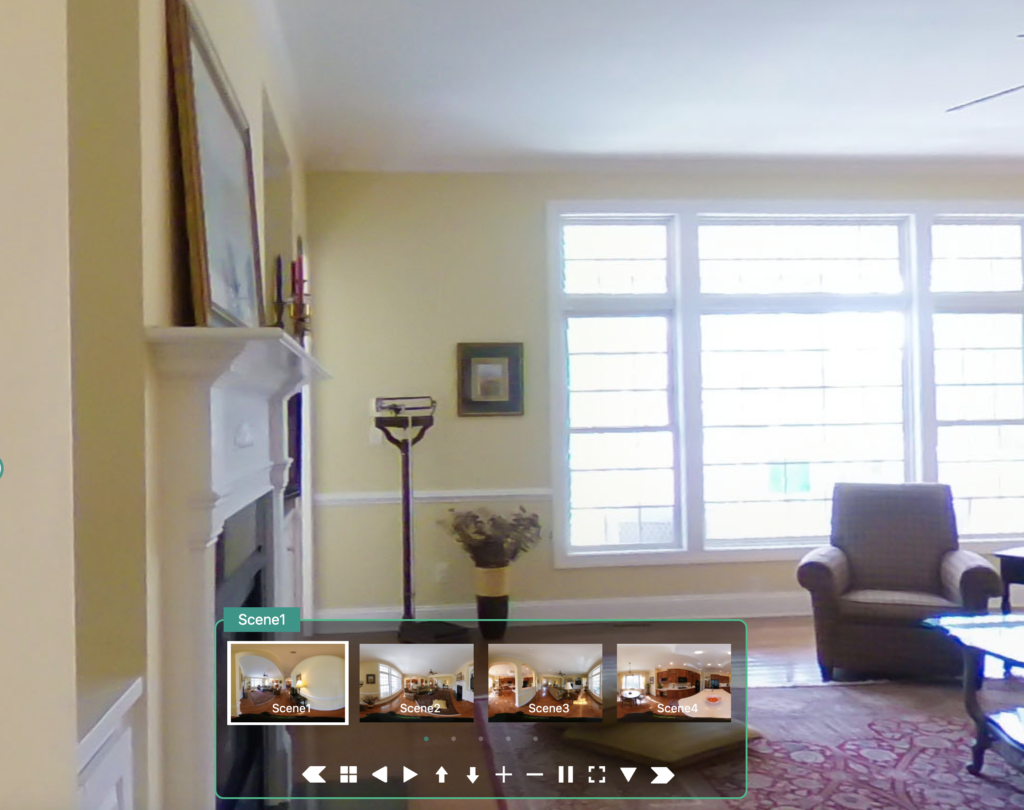 If you see the above image slider has images called Scene1, Scene2, Scene3, etc. You can arrange them in any order using the link "Scenes Priority" on the left slider link. Once clicked following popup will appear.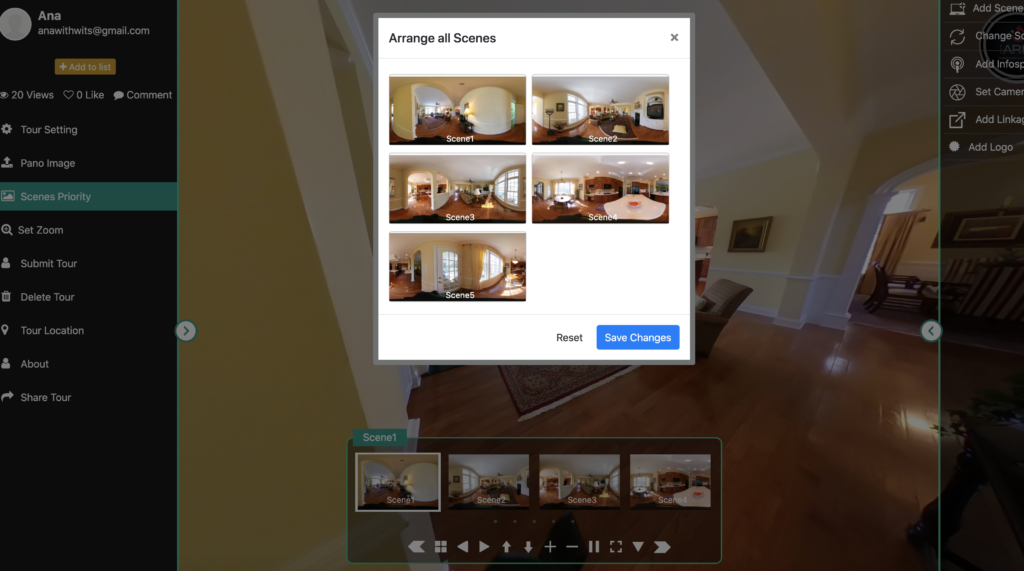 Using the above popup we can drag and drop scenes to arrange their orders. Once done they will be arranged in the order being set.